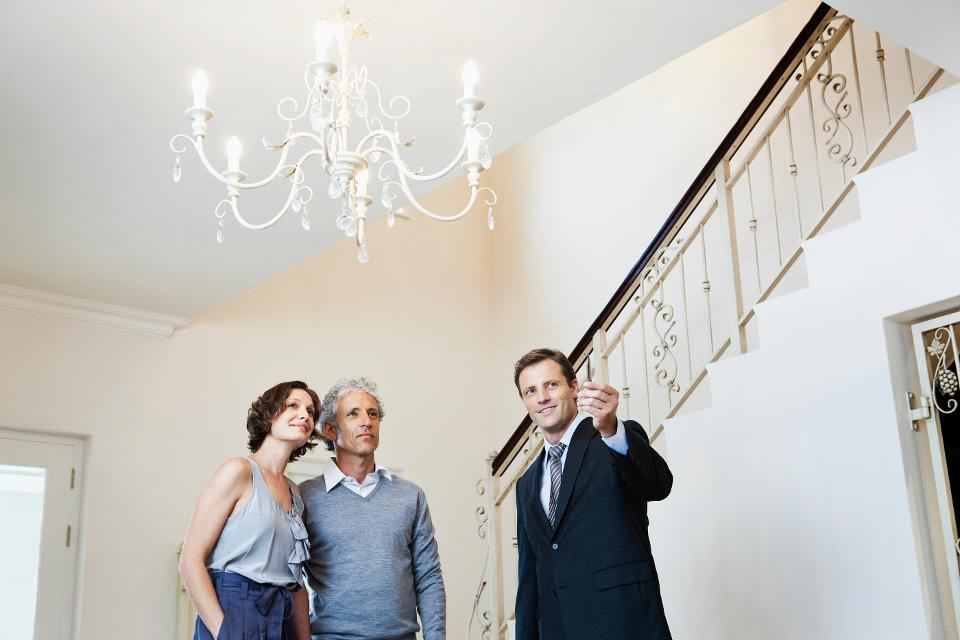 Photo: GETTY
In my 17-plus years in real estate, primarily in the high end, I've had a front-row seat into the dramatic fluctuations of the industry — from the Great Recession in the late 2000s and the subsequent bounce-back, to what had been the longest economic recovery in U.S. history until the coronavirus hit. The impact of this unprecedented virus, in combination with it being an election year in the United States, has made 2020 what is sure to be a roller coaster of a year for the high-end real estate market.
That said, there are two things that I believe make this less scary. The first is that all predictions seem to be that COVID-19 is a temporary shock to the economic system, and that once we're back up and running, there should be pent-up demand, and the market will return to normal — or perhaps even better if sellers are willing to reduce their prices and buyers are active, looking for deals. All early indications are in line with that short-term shock and bounce-back in the market. In China, the real estate market is back to
about 50%
of where it was, but moving in the right direction. At the height of the SARS outbreak, the real estate market was down by
as much as 72%
, but it was back up and healthy within months of the ending of that epidemic. This is promising as we look ahead to what the rest of 2020 could look like for the U.S. luxury real estate market.
The second fact that I think makes this 2020 market less scary than it is on its face is related to the election year. Historically, election years inject hesitancy in real estate, especially when it comes to discretionary purchases in luxury. The upside is that we were already prepared to face that and, in comparison to the unexpected shock from the pandemic, a few months of hesitancy around an election will likely not seem so bad.
Hesitancy slowing the high-end real estate market makes sense. When consumers are unsure or uncertain in any way, the first thing they reconsider is discretionary purchasing. This is particularly true if the purchase is substantial. Keep in mind that selling or buying a luxury property can be both a substantial decision and a nonnecessity — everyone needs a home, but nobody needs an estate or penthouse.
The first part of 2020 was comparatively stronger than 2019, which started slowly in Q1 before picking up in Q2, then a bit more in Q3, and ending with a shockingly positive Q4.
It was in Q4 2019 when we saw our portfolio member Hilton & Hyland break the record for the
highest recorded sale
in California with the Chartwell estate, an estimated $150 million property. And then, just two months later in February 2020, Jeff Bezos
overcame the just-set record
with the purchase of the Warner Estate for $165 million.
This nontraditional trajectory ensured 2019 netted out close to 2018 in many markets. I suspect 2020 will be the opposite. That is that despite a strong start to Q1; clearly, the second quarter will be rough. My belief, though, as it is for many in the industry, is that post-coronavirus we will be extremely busy and will be able to take advantage of pent-up demand. We will likely be busier closer to November than we normally would, and hopefully will be busier after the 2020 election as well. We will recover from this, just as we have from previous short-term shocks, and come out the other side wiser than we were before.
Three things I suggest considering in order to maximize your business this year:
1. Appropriately Utilize Downtime
Find ways to be productive in your downtime so that you're more prepared than ever when sales start to pick up again.
Make good use of this time by focusing on personal and professional improvement. Invest in self-care, and think of your social distancing as a staycation to de-stress and reset your mindset. Alternatively, consider self-improvement in the form of educational courses or seminars, which allow you to offer a fresh perspective.
As far as business tasks, use the slow season to finish any paperwork or to delve into major projects, e.g., a rebranding or other significant undertaking. Resolving these tasks during market dips will remove distractions during active months, when much of your time should instead be invested in sales-driving activities.
If your market is still active, ensure everyone's safety by conducting business virtually. Sellers can be coached on how best to stage and photograph their homes, rather than bringing a photographer in. All meetings and showings can be conducted digitally. Even documents and contracts can be signed without face-to-face contact via email or smartphone apps.
2. Make Good Use Of Upswings
Markets can change in an instant, so when you enter busier seasons, maximize sales and set money aside so that you're better prepared for the unexpected. Make use of any future momentum by winning listings, prioritizing your most important home sales and focusing on your most successful sales-driving marketing activities.
Even when you're busy, never forget to provide a stellar level of service. Consider the sellers' needs before they've asked. Offer your expertise on staging and styling the home, and brainstorm creative ways to reach buyers. Remarkable service will result in lasting relationships, repeat business and referrals.
3. Accept The Roller Coaster
Real estate is always subject to fluctuation due to seasonality, market changes, the geopolitical environment and the overall economy. Predict and plan for these variations as much as possible, but more importantly, embrace them. Consistently prioritize tasks depending on the season, with sales-driven activities in peak months and administrative in slower times. This will ultimately help you to maximize the time invested in your business and encourage the most success to ensure you come out from the current downturn smarter and stronger than ever.